There is much to discover in Trier and its surroundings.
Whatever the reason for your visit to the oldest city in Germany, you can be sure that you will enjoy your stay relaxed in our holiday apartment – with a particular "plus."
It is not only the breathtaking view over the city but also the spacious and high quality furnished 5-star "DiePenthouse" apartment (DTV standard) in Trier-Zewen.
Impressions from your holiday apartment
The spacious, bright room concept and the trendy furnishings will inspire you!
This luxurious holiday apartment for four adults offers everything for a quiet yet active stay in Trier's Zewen district.
nearby – farsightedness – quiet
Within a radius of 2 km, you can reach everything you need for a pleasant holiday stay: Whether an upscale restaurant with garden terrace, pizzeria or kebab bite as well as an ice-cream café, no culinary wishes remain unfulfilled.
Sightseeing – Hiking – Silence
Whether by public transport, your car, on foot or by bicycle, there is a lot to discover in and around Trier. You can make your stay varied.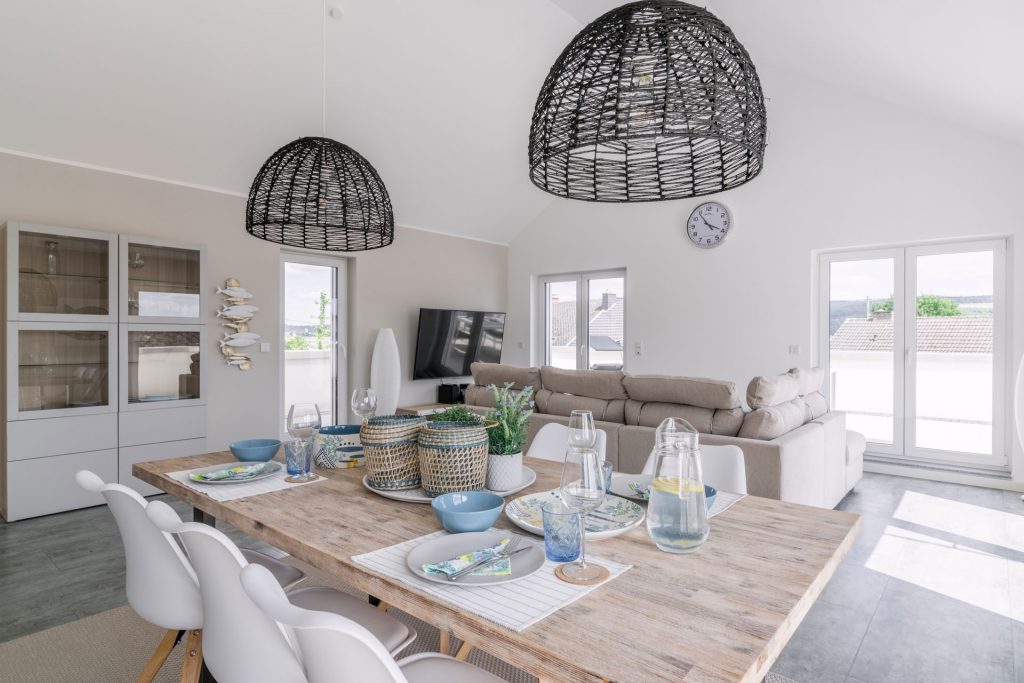 PlusFewo
Am Wissenschaftspark 17
D-54296 Trier
Germany
Phone: +49 (0) 651 / 170 83 25
Email: office@plusfewo.de
Im Wangertsfeld 48
D-54294 Trier – Zewen
Germany